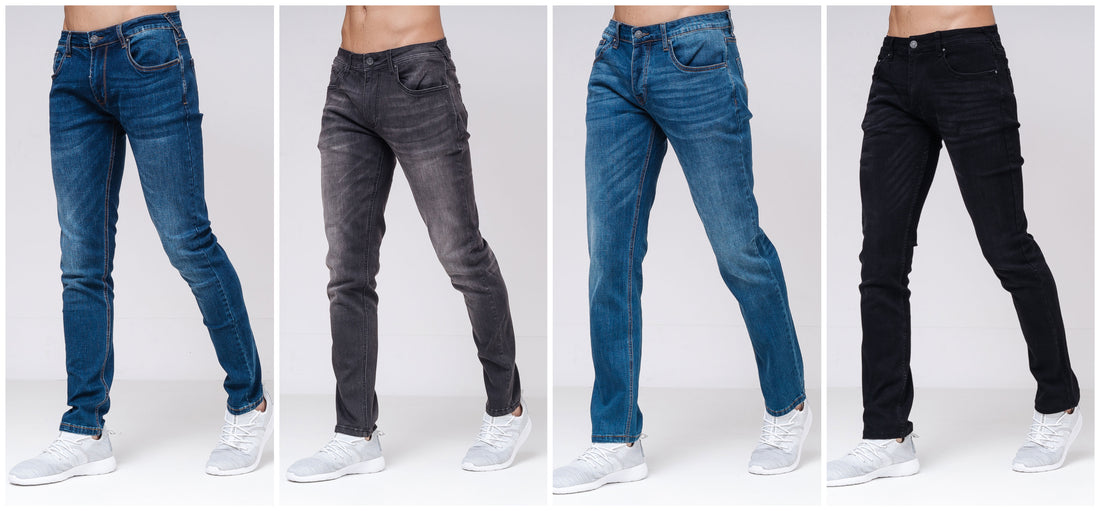 Here at Duck and Cover, we pride ourselves in amazing quality Denim Jeans!
In today's blog post we're going to take you through the details of our best-selling Jeans.
The Mallard Jeans – Loose
Coming in Dark Wash and Stone Wash, these loose fit jeans are a Duck and Cover favourite. Featuring contrast stitching, a button fly, belt loops and 5 pocket design these jeans are perfect for casual comfort. These stylish jeans also come with Duck and Cover branding to the patch on the waistband
The Overburg Jeans – Tapered
The Overburg Jeans come in 3 washes, but the Grey has got to be our top pick. The Overburg jeans are an ultra-flexible tapered fit and feature branded waist patch, zip-fly and 5 pocket design. The Overburgs in Grey are perfect for a stylish look.
The Harlequin Jeans – Slim
When it comes to needing a smart pair of Black jeans the Harlequins are a winner here at Duck and Cover! With a slim and ultra-flexible fit, you can look smart whilst also staying comfy. Featuring Duck and Cover branded waist patch, zip-fly and five pocket design the Harlequins are a must have! The Harlequin jeans also come in Grey, Dark Wash and Stone Wash.
The Pekin Jeans – Skinny
For those who love a skinny stylish fit the Pekin Jeans are perfect for you! Ultra-flexible with zip fly, branded waist patch and 5 pocket design the Pekin Jeans are big Duck and Cover favourite. Coming in Black, Grey, Stone Wash and Dark Wash the Pekin Jeans provide variety to suit any outfit!
What Jeans are your favourite!? Let us know in the comments below!