New Duck and Cover Denim.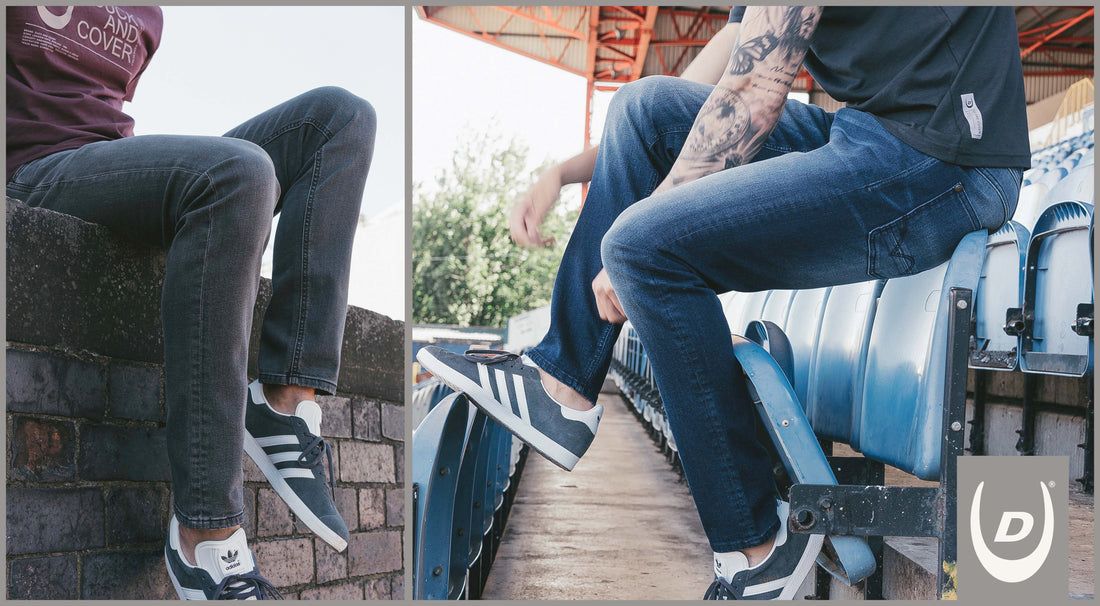 With a brand-new style launched, one on its way and 3 reinvented styles it's safe to say Duck and Cover's denim has been well and truly refreshed! So, we are bringing you an insight into what's changed with our reinvented styles and all the details on our new PROject range jeans!
 The Tranfold Jean.
The first release from our new Duck and Cover PROject range! (Which you can sign up for HERE). This slim fit jean comes in 4 washes and features a slightly distressed look! 
The Maylead Jean.
This style is yet to be released! However, we do have some teaser shots for you! This style is another member of our PROject range and features the new patch design. Coming in a huge 7 washes this jean has endless outfit possibilities! 
Classic Re-Invented.
 What's so different? We have brought our most famous classic jeans up to scratch with 2019 technologies. Get an upgrade on your go-to jeans!    
The Overburg Tapered Jeans.
A completely re-invented fit! Ultra-flexible with a tapered fit, what more could you want! The Overburg Jeans feature a 5-pocket design along with a branded waist patch, buttons, rivets and a zip fly.   
The Pekin Skinny Jeans.
If skinny jeans are the one for you, you will love the new re-invented Pekin jeans! With a slimmer more flexible design the new Pekin jeans are already a top seller. Featuring the same details and design as the older style but with an even better fit! 
The Harlequin Slim Fit Jeans.
If skinny isn't really your thing, the Harlequin Slim Fit Jeans may just be better suited. Just like the Pekin and Overburg these jeans feature an ultra-flexible fit. Coming in grey and black, these Jeans are the perfect smart yet casual denim option.
SHOP ALL OF OUR DENIM HERE